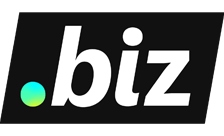 Google Adsense don't have any add to show with the keyword "Cindy Crawford" for this dot biz domain.
All the net economy is based about sponsorised links and Google is the first company who offers or share revenus to the webmaster or editor who put Google Adds on his website.
If there is no add, a website can't develop in a normal way or like the others, less and less information, it is better for editors to do nothing or less.
At first bloggers asked for gifts but only if there is no add on the blog. I never ask anything to people, for me it is better to have sponsors. Hum, so I will ask gift for models, I don't know the reason, no Google adds, but maybe it is better like this.